"I've had the opportunity to represent people in the worst moments of their lives, fighting on their behalf so their lives would not be defined by one singular moment."
– Brandi McLaughlin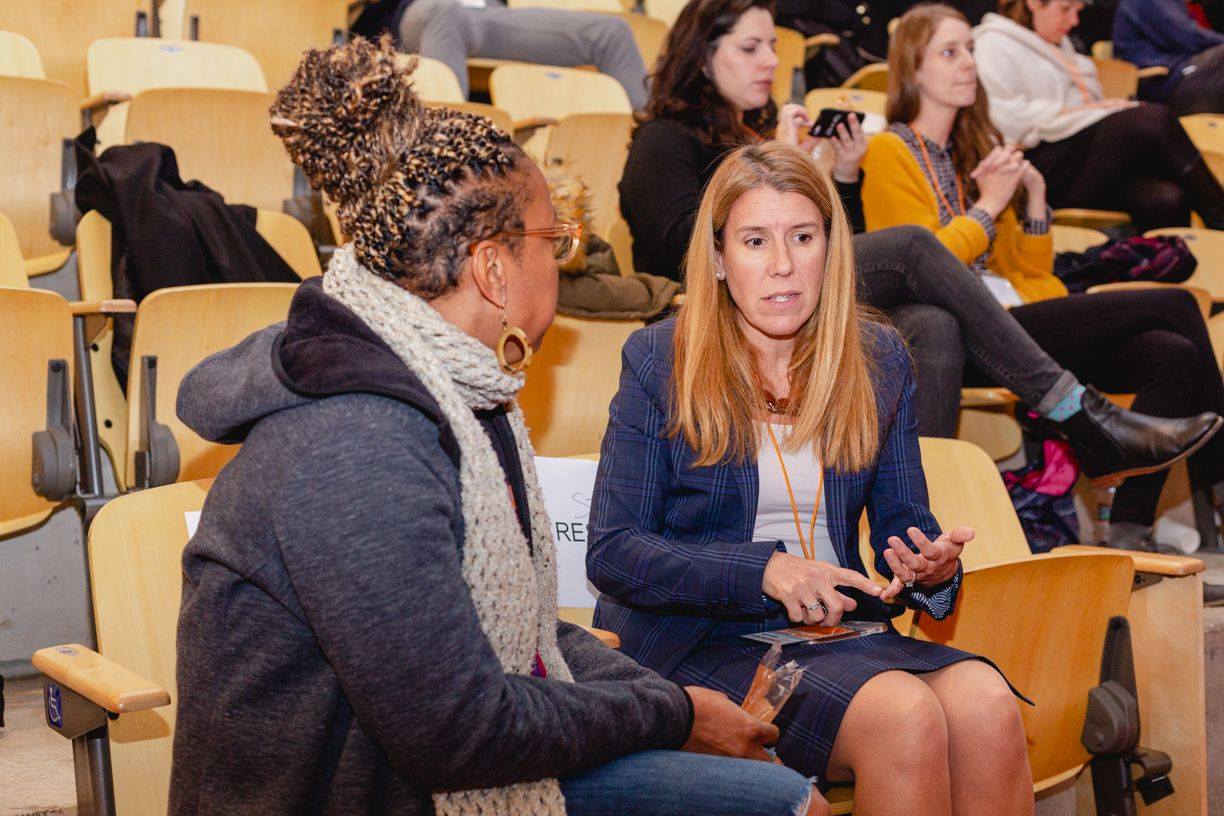 Qualified,
Experienced,
Fair
A Philadelphia defense attorney for 18+ years, Brandi McLaughlin understands the civic, social, and economic benefits of carefully considered rulings – and the urgent need for more of them. Brandi's unshakable commitment to fairness defines her practice and litigation style, and drives her ongoing quest for a more efficient, more effective Philadelphia criminal justice system.
As Judge, Brandi will preside over proceedings the same way she litigates – attentively and exhaustively, with a close eye on equality and justice for all, from defendants whose rights might be compromised to victims of crime whose voices need to be heard.
Principal, The Law Offices of Brandi L. McLaughlin
(2009 - present)
22-year Philadelphia resident
Adjunct professor, Temple University Criminal Justice Department (2006 - present)
Trial Attorney, Defender Association of Philadelphia (2000 - 2003)
Juris Doctor, Temple University Beasley School of Law (2000)
Bachelor of Arts in History (minor: secondary education), Boston College (1997)
Married for 18 years to Thomas McLaughlin, teacher in the School District of Philadelphia since 1998
Mother of Curran (16), Annie (14), and Sayer (11)
Coach and Director, Chestnut Hill Girls Lacrosse Club (2008 – 2016)
Protecting Rights, Upholding Justice
Brandi litigated several landmark cases that secured fair outcomes while highlighting unfair practices:
In the Interest of N.M.
Brandi and co-counsel fought successfully over 2+ years to reunify N.M., placed in foster care at the age of 8 weeks, with extended family willing and able to assume guardianship. The trial and ruling revealed a miscarriage of justice in which the court violated the law by ignoring the parents' and extended family's ongoing diligence, holding the minor hostage in the foster care system in efforts to extract a desired outcome.
Commonwealth v. G.D.
Brandi's client sat in incarceration for more than four years while awaiting trial on homicide charges. Brandi fought relentlessly to prove her client's innocence over two trials, finally prevailing with a not guilty verdict. Standing side by side with her client, she watched as a jury confirmed the opposing party's failed pursuit of truth.
Commonwealth v. S.S.
Escaping the killing fields of Cambodia, S.S. came to the United States legally as a toddler. Domestically educated and consistently employed, S.S hired Brandi after being represented by an attorney who failed to understand immigration matters, including the consequences of a minor criminal conviction on a person's ability to remain in this country. Refusing to let lapsed processes jeopardize her client's ability to continue a life built on American soil, Brandi worked tirelessly to educate the court and the District Attorney's office on how to fashion a suitable sentence that would spare the client's return to Cambodia.
What Brandi's clients say
"Brandi was a steadfast ally in the fight to reunify my family. She skillfully led us through the murky landscape of the family court system, creating an avenue for truth to be presented and justice served. Highlighting purposeful abuse and misuse of power, Brandi diligently fought insurmountable odds, never giving up, presenting compelling case law and common sense arguments to the Superior Court, reunifying us with our children and making our family whole again. Not only does she give 100% to her clients, Brandi sees the larger picture by approaching her clients with humanity and compassion. This was a scary and overwhelming experience for us. Having Brandi holding a light at the end of the tunnel gave me faith that there are people who believe in the truth, and have the intelligence and determination to work so justice can prevail."
- N.M.
"Nothing is easy when you are incarcerated for almost five years awaiting trial for a crime you didn't commit, but Brandi's belief in me never wavered. She worked tirelessly for me. She was tough in the courtroom but always made me feel upbeat and positive. Her commitment didn't stop with the verdict. She continues to be involved in my life as a friend to me and my family. I lost a lot of time, when I should have been working or going to school. Now I'm focused on working and making up for that lost time. Brandi really helped me to get my life back and I am forever grateful to her for that."
- G.D.